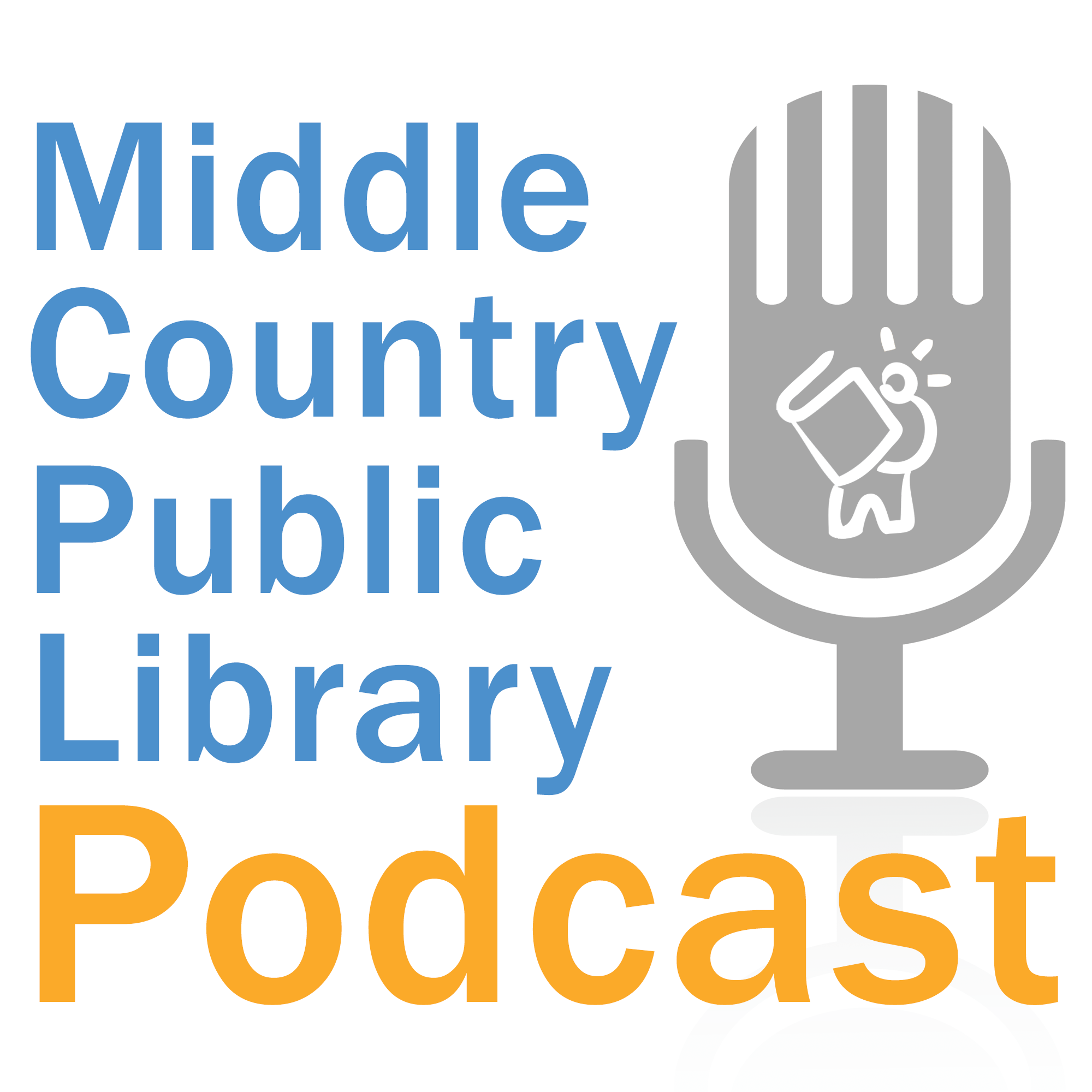 We have another trivia episode...but this time, Sal creates his questions from some of the databases available to patrons remotely. 
Patrons with MCPL cards can access these databases by visiting our website, https://www.mcplibrary.org/adults/services/reference-database/
Here is the list of the databases we used in this episode:
Credo Reference
CultureGrams
Demographics Now
Gale Encyclopedia of Everyday Law
Gale Directory Library
Gale Health & Medical Encyclopedias
Gale History of the American Cinema v1-10
Home Improvement Reference Center
Literature Criticism Online
Mango Languages
Oxford English Dictionary
Science Online Facts on File
Will Sara extend her winning streak? Will Nicole win this one? Will Sal terribly mispronounce digamous? Listen to find out!
PLUS: in our Focus Segment this week, we have a discussion with the newly elected president of the Greater Middle Country Chamber of Commerce, Lenore Paprocky and chat about what the future will bring for the chamber and how important it is for small businesses to become a member of their local chamber, especially in this time of coronavirus. 
For an extended look at the MC Chamber and more of the interview with Lenore, take a listen to the Miller Business Center's newest podcast, Centered on Business at https://millerbusiness.podbean.com. For more info on the chamber, their website is: http://middlecountrychamber.com