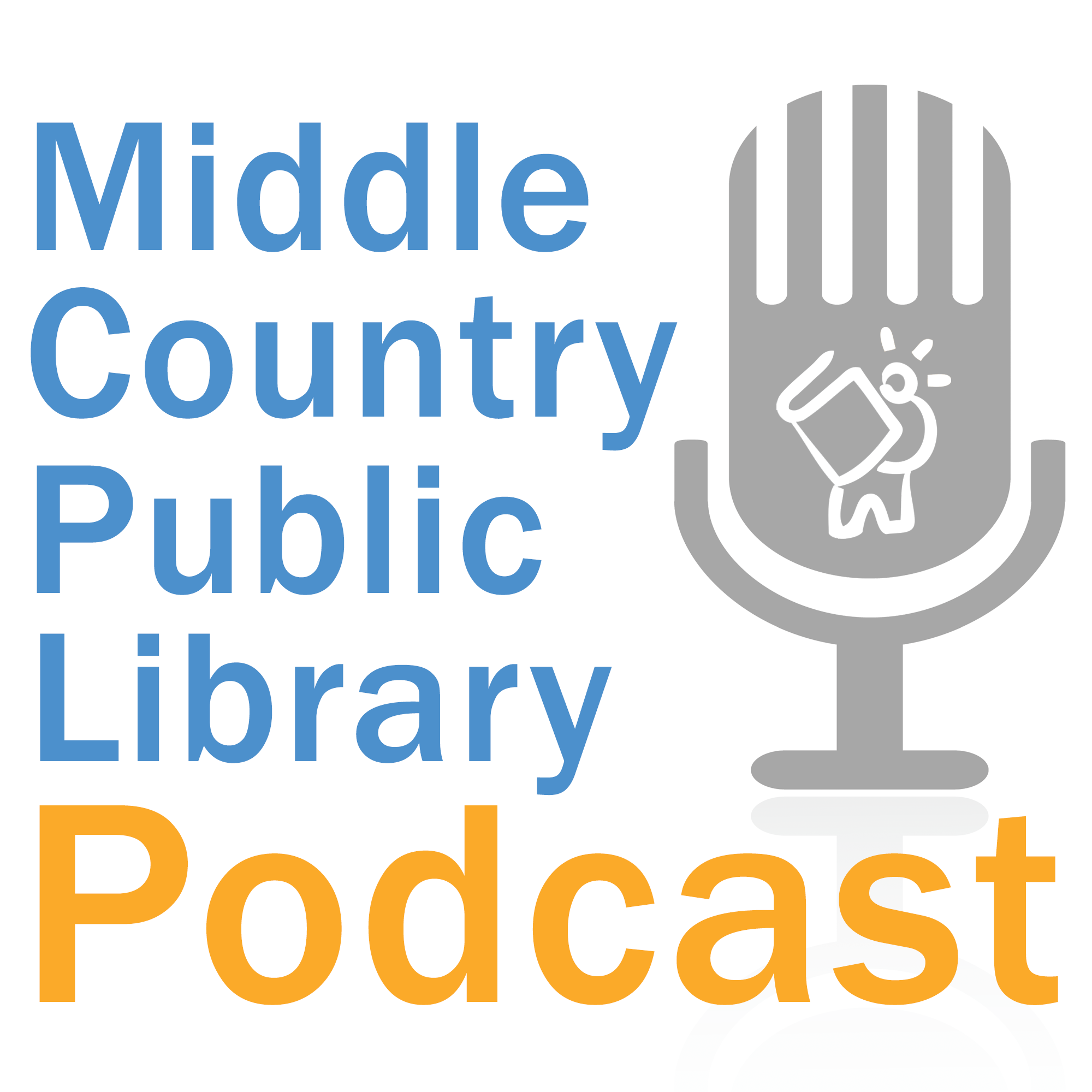 This week we are kicking off this year's Black History Month with some suggestions of movies, books, and music highlighting African-American authors, actors, musicians, and more.
Here are links to what we discussed in this episode:
Kevin Hart's guide to black history [DVD-videorecording] / directed by Tom Stern
I am not your Negro [DVD-videorecording] / Magnolia Pictures presents ; directed by Raoul Peck.
And still I rise : black America since MLK : an illustrated chronology / Henry Louis Gates, Jr. and Kevin M. Burke
Bartlett's familiar black quotations : [5,000 years of literature, lyrics, poems, passages, phrases and proverbs from voices around the world] / Retha Powers, general editor ; foreword by Henry Louis Gates, Jr.
Black Gotham : a family history of African Americans in nineteenth-century New York City / Carla L. Peterson.
Black roots in Smithtown : a short history of the Black community / by Bradley Harris
The music of black Americans: a history
Julian Bond's time to teach : a history of the southern civil rights movement / Julian Bond ; edited by Pamela Horowitz and Jeanne Theoharis ; foreword by Pamela Horowitz ; introduction by Jeanne Theoharis ; photographs by Danny Lyon ; afterword by Vann R. Newkirk II
The entertainer [sound recording] / Scott Joplin
Howlin' Wolf the Definitive Collection [sound recording] / Howlin' Wolf
4Ever [sound recording] / Prince
The Centennial Collection [sound recording] / Robert Johnson
Hollywood Africans / Jon Batiste
Coretta Scott King Book Award Winners